Kristina Farm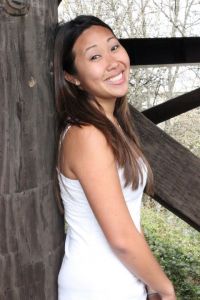 The first time I walked into a neonatal intensive care unit, I saw rows of premature infants fighting for their lives, and right beside these infants I saw nurses continuously assessing the patient and providing the best comfort measures possible to provide life and hope not only to the infants, but also to the families. It was at this moment that I was reassured it was my calling to be a nurse. I understood the tasks of a nurse but never fully understood the effect nurses play on the lives of a family until the roles were reversed twice this past year. I was a family member waiting to hear on the progress of my mother and aunt.
I was away for school when I got the phone call that my mother had suffered a mild heart attack. It was the scariest feeling, knowing that my mother just suffered a life threatening experience and I was miles away across the ocean. It was at that moment where the only thing I could do was pray for my mother and relay on the nurses to provide the appropriate care for her. It provided me some comfort knowing that my mother would spend a couple of nights in the hospital before returning home because I understood the blessing of nurses, and that they would provide the best care and comforts for my mother. A couple months later, after returning home, I found myself in a patient room again—this time awaiting news on my aunt, who was admitted to the emergency room for chronic stomachaches. I remember waiting in the hospital to hear the diagnosis, and being calmed by the slew of nurses that continuously came to check on my aunt's condition, all while keeping us updated on any new information.
My aunt ended up in the hospital for a week as she was diagnosed with stage 3-colon cancer. She went through the procedure of removing a mass the size of a tennis ball, and while the situation was dramatic for my family, the nurses were like a soothing melody and helped calm the intense and fearful situation by providing us with all the information and comfort that we needed.
There are moments in life where things occur unplanned, and medical emergencies are one of these moments. No matter the situation, nurses are always there to provide care and comfort to patients and their families to help with this life obstacle. Nurses are blessings in disguise and thanks to the Robert Wood Johnson Foundation and the New Careers in Nursing scholarship, I am able to pursue my dream of becoming a nurse at Creighton University. Being part of the scholarship program has provided me with an excellent mentor who is a leader in nursing. She not only assists me in learning nursing material but also helps me strive to find the leadership within myself, to spread the nursing "melody" to patients and families.