John Pederzolli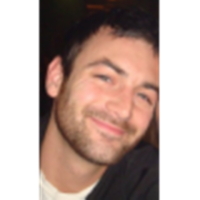 My story of wanting to become a nurse started when I was 14 years old. At that age, I felt athletics was the area of my life where I could really make my mark. I was on the track team and one day during a routing run I felt a tear in my lower abdominal area. I immediately rested the injury and although I still did not feel quite right, I continued with my athletic endeavors. Football season came along and my injury worsened causing me not to be able to finish the season out. I went to doctor after doctor and nothing definitive was ever diagnosed. In the meantime, the pain was so bad that it affected aspects of my life including my sleep and schoolwork. The cycle perpetuated well into and after college.
A noticeable depression seeped in because of this injury and I knew I needed to research and fix what was truly ailing me if I ever wanted to do anything significant in my life. After 10 years with this problem, I went to see Dr. Schauer at the Cleveland Clinic and was finally diagnosed with a sportsman's hernia. I will never forget what he said, "It sounds like you're at your wit's end." I fought tears from rolling down my cheeks and told him he was exactly right. A few weeks later I had surgery to correct the problem, and as far as I'm concerned, Dr. Schauer and his staff saved my life.
I decided to become a nurse because I know from my own experience what chronic pain can do to one's own psyche. I'm compelled to help those in need, as I was lucky enough to get help. I currently work as a patient care assistant at Salem Community Hospital. I draw inspiration from many of the nurses I work with. Each nurse truly brings their own great attributes to work, but the common trait that all good nurses have is the patience and fortitude to help patients reach their goals.
Recently during my midnight shift, there was a patient in his mid-30s who woke up in intense pain and irrationally threatened to leave the hospital. The nurse taking care of him convinced him to stay and assured him that pain medication to help him was on its way. I followed the patient back into his room and got him to let me put on his heart monitor. I started asking him questions about his pain and he proceeded to tell me his whole story. His chief complaint was that he was not truly being heard. I then told the patient what I went through because I wanted him to know I understood where he was coming from, and as he fought tears he looked up at me and said, "Thank you. Just hearing something like that means more than I can say." I wished him to find peace with what he is going through and told the patient I would be back later to check on him. That moment proved to me that I am on my way to becoming a great nurse.