Inetra Langley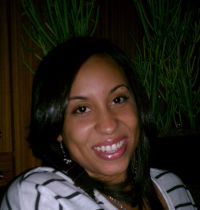 For me, there was no question that my calling in life is to be a nurse. Unfortunately, life had another plan for me. During my college years, I obtained a Bachelor of Science in Community Health followed by a Masters of Public Administration. Although I value all that I've learned and the achievements I have earned along the way, my aspirations of becoming a nurse was still in the forefront of my mind. For the past several years, I have witnessed firsthand what a major impact nurses have on their patients and their families. While completing my undergraduate degree, I worked in the Emergency Department (ED) for three years. I shared with the nurses my plans of one day following in their footsteps. Without hesitation, many of them took me under their wings and taught me all about quality patient care in the role of a nurse. That invaluable experience has been my motivation for pursuing a nursing career for many years.
One rather hectic evening in the ED, we were swamped with patients waiting to be seen and our nurses were short staffed. As a newly trained Patient Care Technician, I was eager to put my new skills to use and help out as needed. Two of our three trauma rooms were already occupied when an ambulance brought in a patient experiencing cardiac arrest. The nurses and physician ran to his bedside and immediately began trying to revive the gentleman. I stood in the back corner of the room watching the nurses work together to help the patient. One nurse took the patient's wife to a secluded room and tried to comfort her during that difficult time. The other nurses were taking turns doing chest compressions while the others worked diligently to follow the doctor's orders. They were all working so hard to save the patient's life that it seemed physically exhausting. One nurse asked me to help administer CPR, and even with me being nervous, I quickly agreed and started immediately. After a few minutes of me giving chest compressions, the doctor was able to find a pulse. There was a short celebration but there was still work to be done. For me, the celebration continued because I felt I helped save someone's life. It was at that moment, I knew becoming a nurse was the right career decision for me.
I am determined to make a change in my life by pursuing a career that has always been my dream. I want to help others and give back to my community as a nurse. Receiving the Robert Wood Johnson scholarship was life changing for me and helped eliminate the ofinancial burden. Robert Wood Johnson is widely known for helping the community and I am honored to receive guidance and support from this organization so that one day, I will have the opportunity to pave the way for another aspiring nurse.