Hakimah Bankston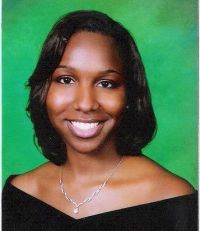 The desire to help those who are in need is very important to me. Recently, I found new understanding and meaning for my life. In my former job as a Program Manager for a tutoring company that provides free services to low income youth, I was inspired while walking through the streets of Baltimore City enrolling children in our tutoring programs. I observed disparity at its worst on Pennsylvania Avenue where so many lost souls wander the streets. I saw children who didn't ask to live in this environment tormented by drugs and alcohol. I was hurt that anyone had to live that way, but I was also inspired.
One constant that I noticed from one broken community to the next, was abandoned community centers. The abandoned center on Pennsylvania Avenue even had torn down tennis courts just across the street. This community had no life, no heartbeat and no one who cared! Inside me there is a little girl who remembers a life filled with struggle. She vividly remembers feelings of hunger, abandonment and loneliness. She sees herself in those children on Pennsylvania Avenue who are surrounded by an environment controlled by drugs and alcohol. They have nowhere to go, and it seems that no one cares. But, I care.
Obtaining a BS in nursing is a critical step towards making my dreams a reality. Among the many needs I see in low income communities is the need for community based health care and health education. My dream sees health care education centers and safe havens in those abandoned community centers. I plan to further my education and get a Masters in Nursing, so that I may serve as a Nurse Practitioner to low income families.
The center that I will revitalize will provide many services. Preventative health care will be provided. Teen pregnancy, HIV/AIDS, and alcohol and drug abuse are some of the main health problems I want to address. Also, I want to provide educational services. From my work experience, I've witnessed that there is a great need to improve literacy in low income neighborhoods. Providing artistic and athletic outlets will also be a priority. Children should have the space and opportunity to express themselves. I want to provide an environment that combines my love of education and medicine to open minds and change lives.
The Robert Wood Johnson Scholarship has helped to ensure that my dream of revitalizing a community center in an under resourced community becomes a reality. I am the first from a family of seven to attend college. Winning the scholarship has not only cut borrowing costs, but provided me with the additional support of mentors. My mentors are dedicated and available when I have questions about school or my career in nursing. I am motivated to succeed and excited about my career in nursing. I am determined to inspire and motivate others to believe in themselves.