Gina Giraldo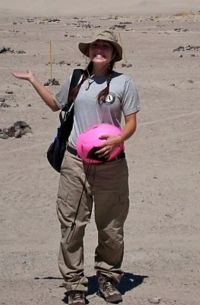 My first nursing experience was at an assisted living facility while I was pursuing my nurse's aide certificate. We covered many skills in our training, but I learned that this job was far more than simply completing everyday tasks. During my time at the assisted living facility, I would help one particular resident brush her teeth. Her hands were feeble so brushing her teeth proved to be a difficult task. She appreciated my help and constantly thanked me for providing her with this care, and however simple it may seem, I would go home feeling as if I had made a difference.
Over the years I have sought a career that will provide me with physical, emotional and intellectual challenges that focuses on caring for others. My personal pursuit to make service the focal point of my professional life developed while I was pursuing my first bachelor's degree. I debated about switching to nursing while studying for my first undergraduate degree, but decided against it because I felt that helping the family business was more important at the time.
A couple of years into working for my family, I still had a passion to pursue something more meaningful. Shortly thereafter, I joined AmeriCorps National Civilian Community Corps (NCCC). During my 10 months of service I worked on various hands-on projects in multiple communities around the United States where I worked directly with people. Seeing how the work we completed affected their lives made me certain that service needed to be incorporated into my life. Upon completing NCCC, I was confident that I wanted to pursue nursing so I started taking pre-requisites to get into a program. To get some hands on experience while I was taking my classes, I received my nurse's aid certificate which yet again reaffirmed my passion for healthcare.
Without wasting a breath in response to the question "Are you happy you made the decision to attend NYU's accelerated nursing program?" I answered, "I couldn't imagine doing anything else". My motivation behind this drastic career change is not something that I can easily express with words, but rather is something that resides in me beyond explanation. A commitment to nursing is more like a commitment to helping people, as well as a commitment to making service a central part of my adult life. Throughout my life I have had experiences that have challenged me on many different levels, but I know that nursing will be the biggest, yet most rewarding challenge. Nursing is more than a career to me, it's my calling.
The Robert Wood Johnson Foundation NCIN scholarship has not only helped me financially, but by becoming a part of the Robert Wood Johnson community, the access to a proficient and compassionate mentor is invaluable in supporting my personal and professional growth. Not only has my academic focus taken precedence with financial burdens aside, but I also received another instrumental resource, my mentor, who enriches my learning experience to becoming a well-rounded healthcare professional.