For Scholars
About NCIN Scholars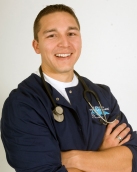 The NCIN scholar program is comprised of scholarship recipients who are enrolled in an accelerated baccalaureate or master's degree program in nursing. The NCIN Network fosters information sharing, communication and discussion of key issues. Networking within cohort groups will be facilitated through online resources and electronic communications.
Essay Contest
Share your personal story about why you want to become a nurse, what you have learned, who has inspired you or what you want to contribute to the profession. We are hoping your experiences can encourage other men and women around the country to strive for a Robert Wood Johnson Foundation New Careers in Nursing scholarship and realize their dream of becoming a nurse. We'll get you started "I believe this about nursing"
Facebook
Want help? Have a question? Need advice?
Join the NCIN discussion on facebook to share your thoughts. Get the conversation started or keep it going! See you on Facebook!

Scholars Network Site--JUST LAUNCHED!
A brand new social network site launched just for NCIN scholars to talk to other NCIN scholars! With features such as discussion forums and blog posts, this new site allows you to easily and quickly share and discuss any topics or ideas with their peers. Sign up to join the Network now and instantly have access to these features!


NCINside Newsletter: (pdf)
NCINSIDE will keep you informed on issues affecting the nursing profession, education and the NCIN program. We hope to connect you with other scholars and professionals and prepare you for life both in and beyond the classroom. Check out the archived editions too.
Career Central
The NCIN Career Central is a community where NCIN scholars and graduates can prepare for a career in the health care setting. Despite the current need for nurses, job opportunities are still competitive and varied.