New NCIN Project Will Encourage Doctoral Education among Nurses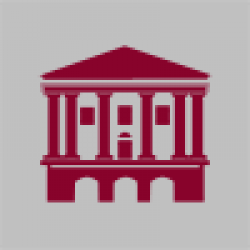 There is no question that our nation needs more nurses prepared with a doctorate degree. The aging baby boomer population, the dramatic projected increase in the number of people with access to health care through the Affordable Care Act and a rapidly changing and increasingly technologically advanced health care system are increasing the need not only for highly qualified nurses, but also for nursing researchers, nursing faculty and nurses who are prepared to shape public policy. The rapidly changing demographics of our nation also demand greater diversity in our nursing workforce –in practice, research and academia.
Now, NCIN is launching a project to identify and encourage nurses who are interested in pursuing doctoral degrees, and to support doctoral nursing students in their studies. The Doctoral Advancement in Nursing (DAN) project is currently collecting data – including hearing from nursing students, nursing school deans and faculty, and other health care professional education associations – to determine the best ways to increase the number of PhD and DNP prepared nurses in the U.S.
Elias Provencio-Vasquez, PhD, RN, FAAN, FAANP, dean of the School of Nursing at the University of Texas at El Paso and a member of NCIN's National Advisory Committee, is the chair of the DAN committee.
"A large number of nursing faculty are at the age where they will be retiring in the next five to ten years," said Provencio-Vasquez. "It is our responsibility to look at succession and to prepare the next generation of nursing leaders. To that end, we are developing a strategic plan to encourage nurses to get doctorate degrees. That plan will include connecting students to schools of nursing, identifying and overcoming barriers to doctoral education, and identifying ways to create academic environments that help students become leaders."
This summer, the DAN project will issue a White Paper that includes strategies and resources to support doctoral advancement. Among the issues that will be outlined in the paper are: processes for identifying schools of nursing offering doctoral programs; student recruitment and retention strategies that can be used by schools of nursing offering doctoral programs; comprehensive approaches to leadership and scholarship development for students; suggestions for models of innovative doctoral curriculum; and more.